THE LIGHTEST CARBON FIBER BOOMPOLES SINCE 1984

Ligthest and perfect weightbalance
They benefit from the most recent technologies in carbon fibre winding and the experience of thirty-five successful years of supplying the most demanding operators.
Design in six sections
Greater length from reduced size. The design in six sections offers an increased length and greater rigidity when expanded, while reducing the collapsed size. This effectively limits the range to six models that still cover all the varied needs of users by making easier the travel and storage.
Quarter-turn Locking Sytem
Our innovative and unique locking system launched 2 years ago is quite a revolution on all the different ways.
This quarter turn clockwise mechanism  is the faster locking system and allowes you to quietly adjust the length just sliding out the tube, during a take.
Silent
Between each section, an internal incompressible joint is precision machined, offering the minimum space to achieve a soft sliding contributing to the rigidity of the system and preventing the tubes from rattling when rotating or swinging quickly.
Internal optional cabling
Straight or coiled internal microphone cable can be set and removed instantly on all models without technical intervention or the the need of any tool (no tool needed, dismantling/assembly < 5min).
Making Boomop's life easier
Discrete marking rings on the tubes of the longest model are there to help returning more quikly to a predetermined length setting, in order to make boom operator's life easier.
A quick release top screw is common to all the models (1 provided per pole).
A colored rubber heel new version (improved resistance quality) is provided with XL & L-QT models but is common to all and can be added as a spare part to the other poles.
Reduced hand noise is achieved by the polished surface of the outer tube, also providing better grip. On the opposite, the five extendable sections come in a dark, non-reflective black finish.
A boompole that can last as longer as its owner professional life
Easy repair ensuring unrivalled long life spans, even on wired poles. The internal cable being removable, poles can be dismantled quickly and without the use of tools and every section (tube, locking ring..) of any model can be repaired or replaced.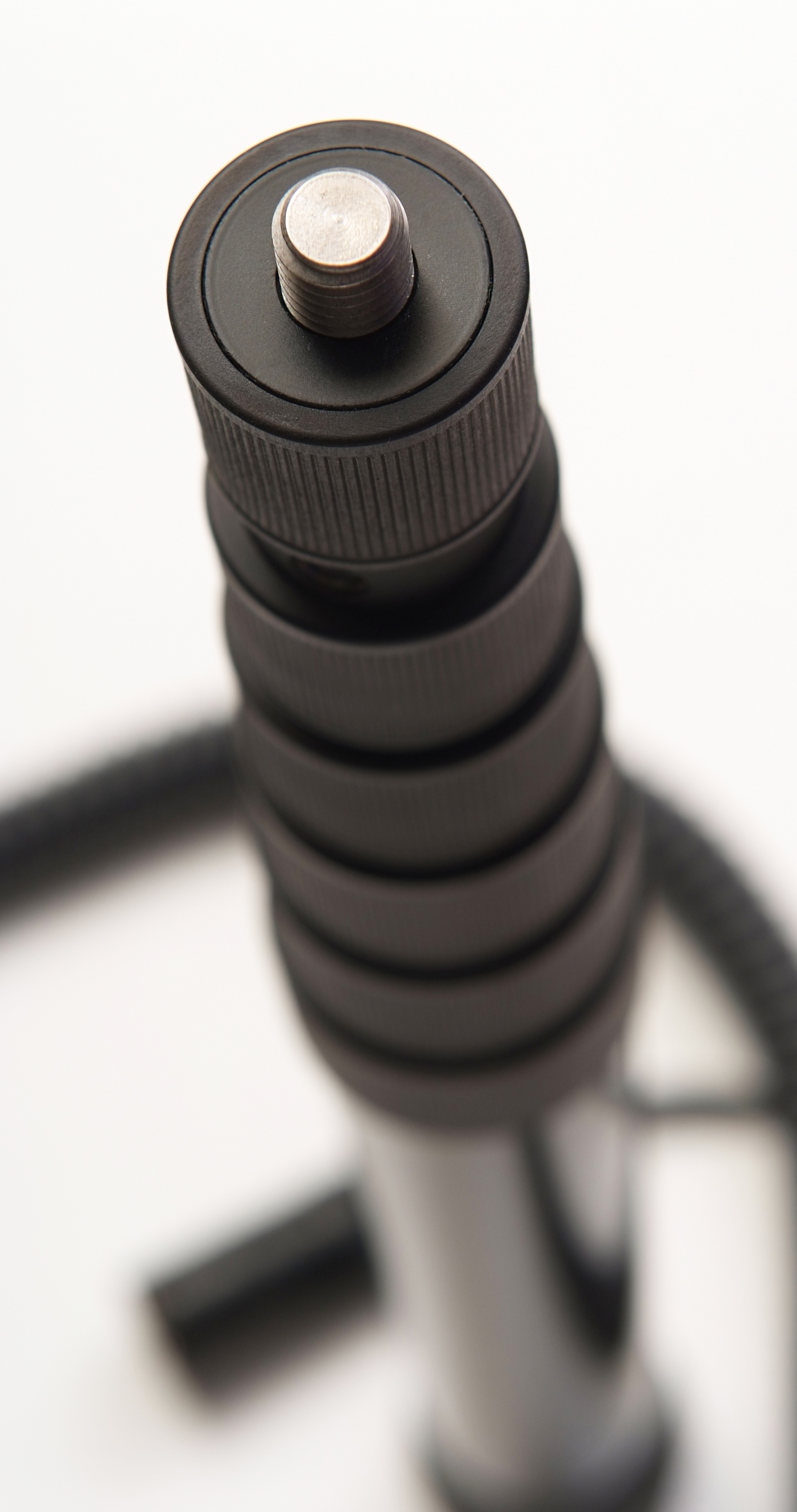 VDB QUARTER-TURN BOOMPOLES  RANGES
You are interested by one of our products